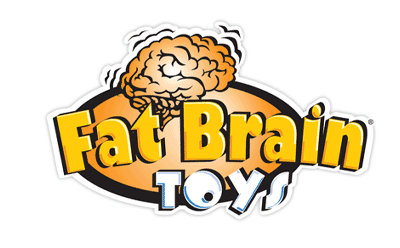 The Fat Brain Toys Story
The term "garage start-up" is often used to describe companies with humble beginnings - whether they really started in a garage or not. But in the case of Fat Brain Toys, the garage was actually a stepping stone from a mere subterranean beginning.

In the fall of 2002, then 10 year-old Adam Carson received a magnetic building toy called Geomag for his birthday. Fascinated with the toy and looking to spend some additional birthday money, he went online to see if he could buy a larger set. Discovering how difficult it was to find online, he suggested to his father, a web developer by trade, that they create their own online store to sell the specialty toy. The rest, as they say, is history!

Shipping the toys out of the basement of their home in the small community of Elkhorn, Nebraska, this unlikely online toy store managed to challenge the likes of ToysRUs and Walmart to become one of the largest online retailers of Geomag in the world. Quickly outgrowing the basement, the family moved the entire operation several times before finally settling into a retail storefront and warehouse that they operate from today.

The business has grown in other ways too. Beginning with a single online store focused exclusively on magnetic toys, the company now boasts nearly 7,000 in stock toys, games, and gifts. In 2006, a sister company, Fat Brain Toy Co. began development of their own original line of educational toys. Their first creation, Dado Cubes, has found a receptive market among consumers seeking quality toys that develop design and visual-spatial skills. Since that time, over 50 original toys and games have been developed and can be found at finer retailers coast-to-coast, including SFMOMA, The Metropolitan Museum of Art, Barnes & Noble, Learning Express, Creative Kidstuff, The Smithsonian, and many others.

In September of 2008, after countless requests from local customers, Fat Brain Toys "The Store" opened to the public. Featuring over 1,500 products in a clean and spacious storefront, the Fat Brain Toys retail store quickly became the "go to" toy store in the Omaha area.

In the Summer of 2010, Fat Brain Toys launched it's first, full-fledged, direct mail catalog. Featuring an exclusive collection of Fat Brain favorites, the catalog has introduced millions of parents and grandparents to the products & service that sets Fat Brain Toys apart from all other toy retailers.

In an era where many toy companies have struggled and failed, Fat Brain Toys is proof that quality products, hard work, and Midwestern hospitality can be a truly powerful combination.

Click here for a pictorial history of Fat Brain Toys...