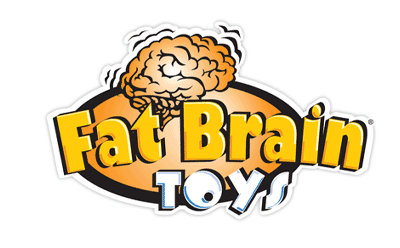 Featured Toys & Games

American Made Toys

The Name Store

GoldieBlox -
NEW!

Reptangles

Spirograph

Palette

Playmobil

Highlights for Children
Toy Categories

Active Play

Arts & Crafts

Baby Toys & Gifts

Bath Toys

Books

Brainteasers

Building & Construction

Classic & Retro Toys

Dolls & Dollhouses

Early Learning Toys

Games

Gear & Apparel

History & Geography

Imaginative Play

Kites, Planes & Rockets

Magnets & Magnetism

Maker & DIY Kits

Music

Office & Desk Toys

Organic & Green Toys

Outdoor Toys

Playroom Furnishings

Plush

Puzzles

RC & Electronics

Science & Nature

Trains & Vehicles

Travel Toys

Wooden Toys
Resources

Toys for Special Needs

Toys For Education

Toy Safety Information

Fat Brain Toy Awards

Gift Certificates


Customer reviews of Paradox Box by Fat Brain Toy Co.
Return to Paradox Box product information...
Paradox Box has been reviewed

13

times with an average rating of

3.31
Frustrating
Posted 12/30/2012 by Jenn
| | | |
| --- | --- | --- |
| Rating: | 1 | |
Without having a solution, the box is now just a decorative piece! I understand the concept behind brain teasers...but an included solution would be nice for those that have purchased the box and are looking for help to solve it.
Paradox Box is no lightweight brainteaser. Though we predict even if set aside temporarily, Paradox Box won't sit idle for long! Like Rubik's Cube, no solution is included - but when you finally solve it - you'll be so pleased with yourself, you'll put the marble back in to try it again! Keep in mind, any Fat Brain Toy that doesn't bring lasting joy may be returned. Visit the Returns & Exchanges Center for details. Update sent from customer a week later: I would really like to delete my review. Yes, it is frustrating and we still haven't figured it out...but everytime a new person enters our home the first thing my son does is hand them the paradox box to see if they can figure it out. So it has become quite the talk in our home! That is what a toy should be about! I would definitely give this a 5 star just for how hard it is! This has all taught us a lesson on patience and continuing to work hard! Jenn


3 of 3 customers found this review helpful.
Was this review helpful to you?
(Report abuse)
Paradox Box
Posted 12/9/2012
| | | |
| --- | --- | --- |
| Rating: | 5 | |
Brain teaser for all ages! The whole family loves its...we now have races to see who is the quickest! A must have this Christmas!

2 of 4 customers found this review helpful.
Was this review helpful to you?
(Report abuse)
Long Time Gamer
Posted 1/10/2013 by Larry Schuler
- OTHER
| | | |
| --- | --- | --- |
| Rating: | 4 | |
Lawrence Schuler <a2z6dee@gmail.com> Jan 5 (5 days ago) To: Erik Quam Erik, I was pleased to take delivery of your Paradox Box marble maze on Friday afternoon. It is a really cool looking cube, I must admit. Here are my observations after having solved the maze: 1) The colored squares (25 per side) are randomly colored, and seem to have no bearing on the solution. 2) The arrows stamped on the clear plastic panels covering the multi-colored squares on each side are identical side to side, but rotated differently in orientation (maybe to appear as a guide?). Those too seem to have no bearing on the solution. 3) The colored square intersections which have 'plus & minus signs' seem to have no bearing on the solution. 4) My first try was an attempt to get a feel for the box, and to determine what the internal construction was like. After a series of random rotations over a 5 minute period the steel ball dropped out the exit opening...just luck involved. 5) My second try was more methodical, and I actually worked the ball back to the beginning twice, before once again getting lucky when the ball dropped out. 6) On several subsequent tries I started to 'mark' what I felt my travel path was. I determined there were probably 4 or 5 small cubes within the entire box on each face, providing a taveling cube array of 64 to125 possible smaller travel cubes. 7) I also determined there was an inaccessible center section where the steel ball could not travel, but would pass all around it. 8) I also determined that with the opening starting hole toward my body and to my right (as the cube was held level), the correct pathway kept the ball on the top, on the back face toward me, and on the right side face, before finally dropping to the bottom face. If you felt the ball on the front face away from your body, or against your left hand on the left face, you would need to re-trace your steps. 9) If I had to draw an isometric of the moves required to solve the cube I think there may be at least 35 or 40 motions required. 10) After about one hour I felt I could solve it again 9 of 10 times. PRO'S: 1) The cube is really cool looking and easy to handle. The shipping container is very cool as well. 2) The interior cubes are large enough so that the heavy steel ball makes a significant sound as it bounces to another interior partition. That greatly assists the player to visualize the ball on the interior, relative to position. 3) Getting trapped in an area makes the player back up in an unorthodox way, in that the cube must be turned upside down at times, as well as needing rotation and a little finesse in order to not roll too far along a path that obviously has multiple exit portals. 4) The maze is complicated enough to hold a players interest long enough to solve it, before the player wishes to quit. 5) The maze is simple enough to allow 'dumb luck' to play its part, and the ball falls out unintentionally. That encourages the player. 6) The arrows, colored squares, and plus/minus symbols seem to be tactfull decoys that do throw off the player. If so, that is deceptive genius. CON'S: 1) The cube looks far more complex than it really is. True diehard 'mazers' will tire of it quickly (but enjoy adding it to their collection). 2) Once the player has mastered the Paradox Box the challenge is over and it becomes a 'One-and-Done' toy. 3) I would guess the age range should be 6 to 12 years for most players, and would be a great beginner to intermediate maze game. I do not believe experienced 'mazer's' would enjoy a long lasting benefit or consider it the extreme challenge they look for. 4) Clearly there is limited run room inside for the ball to roll, and that allows an experienced player a quicker opportunity to solve it. 5) Most players want to 'see' their activity and make necessary adjustments along the way learning by trial & error. You have to hide the ball on Paradox Box because I think the game would be easily and quickly solvable if the player could see the interior of the box during play. 6) The steel ball, being separate from the Paradox Box, will be easily lost. Balls encased within a maze game eliminate that issue. In summary, Paradox Box is a very cool maze cube for beginner to intermediate players of the younger age groups (or for older players just starting out). I think you will peak the interest of many folks who follow your great line of Fat Brain Toy products, and many of them will buy over time. However, as time goes on you may find the game will always be an intermediate level maze game at best, and sales will level off perhaps below where you desired to be. Although I would not 'post' the answer online (and no true player would or should), eventually someone will and that may hurt sales. Any maze that can be solved in under a minute would not be considered a true challenge by many players, and certainly not at a $30.00 cost. I sincerely hope you and your group are not offended in any way over my personal observations (and of course all points are arguable). The game cube I submitted to Erik (a2z6d) is far more difficult to solve, is viewable during play, and can be changed periodicly as a 'next generation game product' (which makes the game 'perpetual' to gamer's. You can see the marketing differences between the two products. You have a very nice looking warehouse in Omaha, and also a great looking office location in the western suburbs. It shows well on Google Earth. Clearly Fat Brain Toys is a solid medium level toy broker/manufacturer, (although Fisher-Price, Hasbro, and Mattel are still on solid ground as competitors). You should receive my assortment of maze puzzle sheets by USPS on Monday. Peruse those and enjoy solving them. If you decide you want to work together on a maze booklet, let me know. We can work on some terms regarding that. Since all of my layouts are copyrighted through my patent attorney, it would be a simple licensing agreement on existing maze layouts and an hourly or page rate on new submissions. It has been my pleasure in corresponding with you Erik. I wish you and your group all the success on every venture under-taken with a very fine line of games & toys at Fat Brain. Best regards, Larry Schuler A2Z6D, LLC

1 of 2 customers found this review helpful.
Was this review helpful to you?
(Report abuse)
Information about Paradox Box
Posted 12/24/2012
| | | |
| --- | --- | --- |
| Rating: | 3 | |
Okay, my grandsons were not too excited at first. They might enjoy it more as they have time to use the toy. They like puzzles.

1 of 2 customers found this review helpful.
Was this review helpful to you?
(Report abuse)
Arg
Posted 2/16/2013 by JAY
| | | |
| --- | --- | --- |
| Rating: | 4 | |
I've had a chance to watch quite a few people play with this. It's interesting to see how long they persist until they put it down. I can remove the marble by trial-and-error, and have done that twice, and that definitely helps with the replaybility. I do enjoy starting at the beginning and trying to find the patterns in the outer clues, but it's almost impossible after you've lost track of where the marble is or you can't get it back to the start. I do wish it were better marked which of the two holes was the start and which was the end. If the clues are directional, I may be looking for the reverse of the pattern (or the pattern may not make sense in reverse).

My rating of Paradox Box
Posted 12/28/2012
| | | |
| --- | --- | --- |
| Rating: | 2 | |
Very disappointed in this buy. Was able to complete the task of getting the marble out, but does not hold the interest of the 7 yr old child...
Any Fat Brain Toy that doesn't fully a-maze your child may be returned or exchanged. Visit the Returns & Exchanges Center for details.


Information about Paradox Box
Posted 12/9/2012 by Elizabeth Rogers
| | | |
| --- | --- | --- |
| Rating: | 3 | |
My boys love puzzles and this fit right in.

1 of 4 customers found this review helpful.
Was this review helpful to you?
(Report abuse)
My rating of Paradox Box
Posted 12/5/2012 by Rita Radtke
| | | |
| --- | --- | --- |
| Rating: | 3 | |
He has to figure it out! He say's " I will beat it, it can it can't beat me"